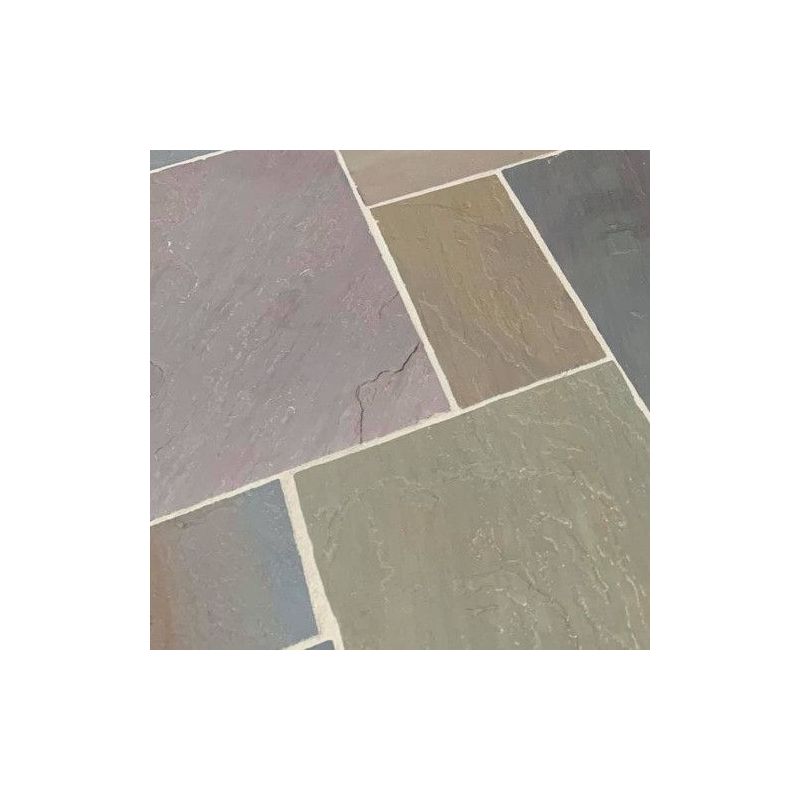  
Raj Green Indian Sandstone
Raj Green has a pallet of natural colours.
PER METRE²
This particular variety of stone is one of the nation's favourites, with typically a wonderful pallet of natural colours that feel traditional and homely and fit into most surroundings. This type of stone is also sometimes referred to as 'Raj Blend sandstone'.
Whilst Raj Green paving will often display variations of beautiful earthy tones from greeny-greys to browns, some batches can be more uniform greeny-grey. So if purchasing multiple packs, you may consider adding a pack of Autumn Brown into the mix to guarantee more variation.

Sandstone slabs with this colour-mosaic sing of character, and radiate a timeless stylishness and elegance. With hand-split edges and a distinctive natural riven surface texture, Raj Green even feels 'organic' underfoot.
Key Features:
Hand Cut
Calibrated to 22mm
Natural riven finish
Available in Patio Packs
No customer reviews for the moment.
Brand: Nexus
A high strength epoxy paving grout - suitable for vehicular areas up to 3.5 tonnes.
10 other products in the same category: