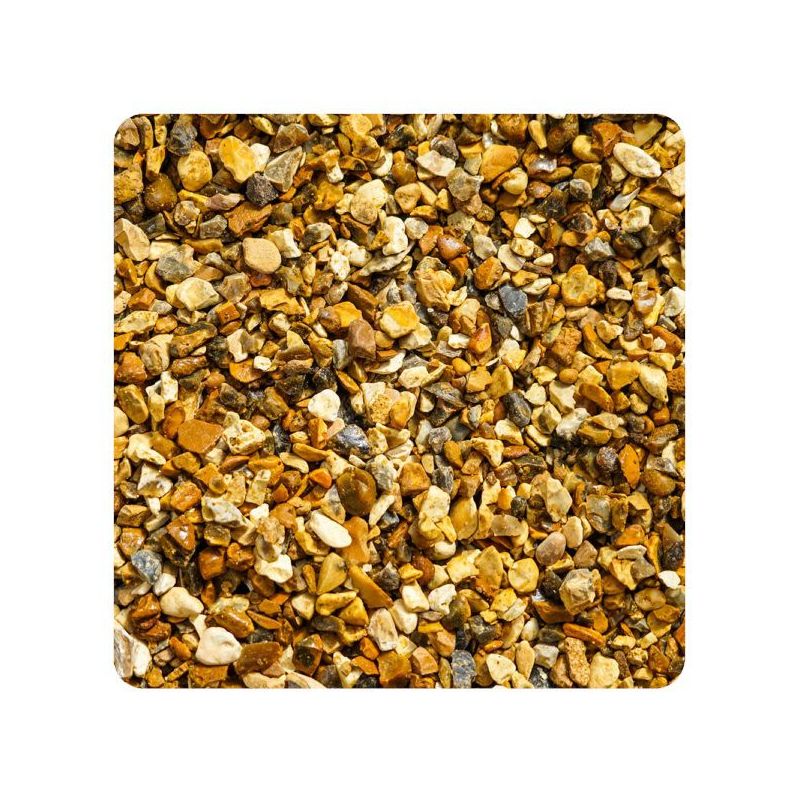  
Golden Stalk 20mm
A multi-coloured gravel with warm shades of yellows, creams and browns.
20mm Golden Gravel is a multi-coloured gravel with warm shades of yellows, creams and browns It is often referred to as Golden Flint Gravel, Solent Gravel, Corn Gravel or Yellow Shingle. Ideal for driveways and providing ground cover in gardens
No customer reviews for the moment.
Terram geotextile fabric for sub-base layer separation, filtration and ground stabilisation.
16 other products in the same category:
An attractive multicoloured gravel from the Trent valley.
The 40mm sized gravel can be used for drainage and also decorative stone.
Lakeland Chippings are a subtle mix of cream, grey, brown and pink colours, which brightens when wet. The shape is random in size and ideal for domestic paths or planting beds. These chippings typically range between 5mm and 20mm in size. They offer lower maintenance, which saves you time compared to other garden landscaping products and is ideal for weed...
Silver Granite Gravel 14mm speckled silver grey chips.
Black Ice is a blend of black, basalt and light blue-grey stones. 
A light green coloured stone that brightens when wet.
Grey slate 40mm chippings.
A mix of whites and grey with flecks of pink
This Heather gravel has a beautiful mix of colours.
Shap Blue has a blend of dark blues and greys.
20mm Blossom Gravel is an attractive angular marble.
Red Chip 20mm has a striking rich deep red colour.
A stunning angular white marble that shines when wet and sparkles in the sunshine.
Purple Slate with its shades of purple and flat angular shape.
Pink Granite Chippings. An angular pink, grey coloured aggregate.